PRESS RELEASES
New Churches of Scientology Grand Openings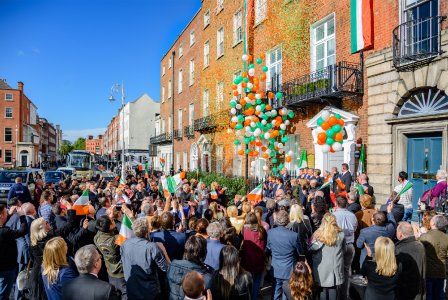 DUBLIN, IRELAND • SATURDAY, OCTOBER 15, 2016
The new Church of Scientology National Affairs Office opens its doors in Dublin on the city's iconic Merrion Square to offer permanent delivery of Scientology-supported social betterment programs in Ireland.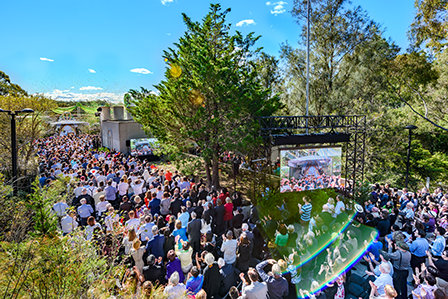 SYDNEY, AUSTRALIA • SUNDAY, SEPTEMBER 4, 2016
The grandest of ceremonies heralded a spectacular new Ideal Advanced Organization offering unbridled expansion of spiritual progress for Scientologists across Australia, New Zealand and Asia.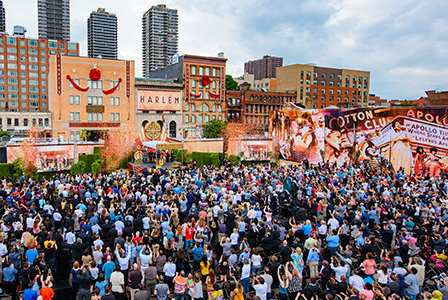 HARLEM, NEW YORK • SUNDAY, JULY 31, 2016
Harlem's new Ideal Scientology Church and Community Center is called a "center of hope on 125th Street" in stirring grand opening ceremony held Sunday July 31, 2016.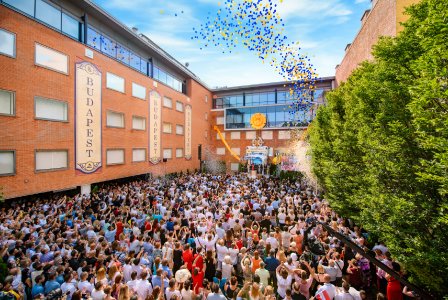 BUDAPEST, HUNGARY • SATURDAY, JULY 23, 2016
Budapest's Ideal Scientology Church opens July 23, 2016, to mark a milestone for spiritual freedom in Hungary.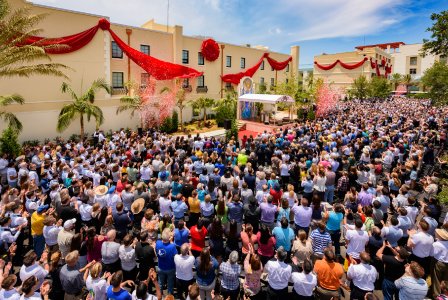 CLEARWATER, FLORIDA • SATURDAY, JUNE 25, 2016
Church of Scientology in Clearwater celebrates the dedication of new facilities at international spiritual capital—Flag.
LOS ANGELES, CALIFORNIA • SATURDAY, MAY 28, 2016
Church's advanced, multi-platform, totally reinvented and restored motion picture and television studio launched May 28 in Hollywood delivering the message of help—unadulterated and pure—everywhere.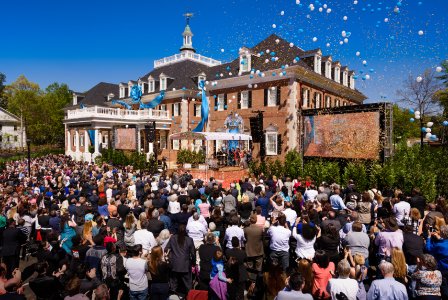 With a commitment to fight drugs, crime and human rights abuse, the Church's spiritual technology is welcomed by Southern hospitality.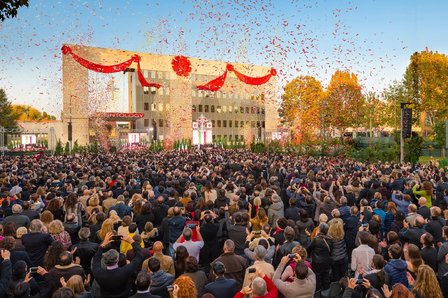 MILAN, ITALY • SATURDAY, OCTOBER 31, 2015
Thousands gather to celebrate in Italy's cultural and fashion mecca, now home to the largest Ideal Scientology Organization on the planet.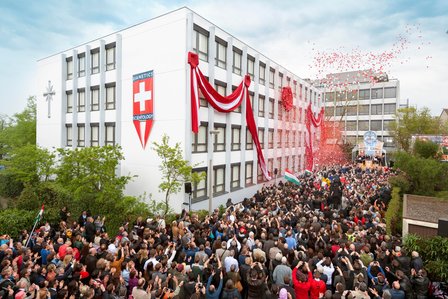 BASEL, SWITZERLAND • SATURDAY, APRIL 25, 2015
The newest Ideal Church of Scientology resides at the knee of the Rhine River in the tri-national region bordering France and Germany along with Switzerland. For the grand opening celebration on April 25, Scientologists from cantons across the country were joined by those from France, Germany and Italy.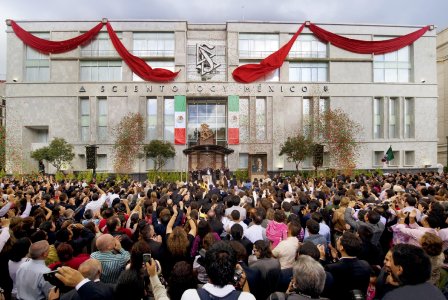 MEXICO CITY, MEXICO • SATURDAY, JULY 10, 2010
Led by a 30-man mariachi orchestra and colorful traditional dancers, 7,000 Scientologists and guests hailed the grand opening of the new National Scientology Ideal Organization for Mexico in the heart of Mexico City. Mr. David Miscavige, Chairman of the Board of Religious Technology Center and ecclesiastical leader of the Scientology religion,...